Paida saved a dizzy, hypertensive patient on a train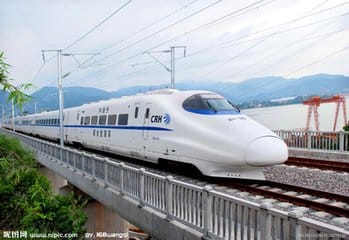 The day before yesterday I took High Speed Rail G60 from my hometown Ningbo city back to Beijing. On the way, I suddenly heard an announcement — A passenger in Compartment No. 5 was feeling some discomforts and needed a doctor or medical professional's assistance.
Apparently, no one responded to this announcement. When I heard the same broadcast the fourth time, I stood up and went over to have a look. Well, I didn't know what gave the courage. I thought to myself, "The passenger may be having cardiovascular disease or gastrointestinal disease. Paida might be of some help." I felt a bit uncertain although I was quite sure of the effect of Paida.
I arrived there and saw some attendants. They assumed that I was a doctor and was very happy that I had come to offer help. I told them, "I am not a doctor. But I know some medical knowledge." They told me that the passenger was suffering from hypertension and dizziness. Hearing this, I felt more certain that I could handle it. They found a blood pressure meter and asked if I could measure blood pressure. I used to do it for my father. So I told them, "Yes."
Soon, they moved the patient over to me. He was a man in his 40-50s. The attendants told me, "We have called for ambulance. We will let him get off at the next station to receive first aid. Now there're over 20 minutes left. Please help relieve his symptoms."
The patient's eyes were half closed, and he was frowning. He said he felt very dizzy. The attendants let him sit down and they looked at me, gesturing for me to measure his blood pressure. Seeing his condition, I felt that the top priority was not to measure his blood pressure, but to actually lower it. And the most convenient way to lower blood pressure is to slap at the inner elbows and Neiguan acupoint. So I put down the meter, took his left arm and began to slap at the inner elbow. I asked an attendant beside me to help slap his right elbow. She hesitated, but then began to slap along with me.
The patient told me, "I've high blood pressure. A few days ago, I went to a hospital in Ningbo and the readings were 130-150. I am going to Beijing for further examination and treatment. I didn't take anti-hypertensive drugs this noon, for I'm taking this train."
While doing Paida, I told him, "Just relax. Paida is similar to acupuncture and skin scraping therapies. It will relieve your symptoms very soon." After a while, some Sha appeared at the elbow. Then I moved on to slap his Neiguan acupoint. The attendant didn't slap hard for fear that it would hurt the patient.
About 5-10 minutes later, the patient was able to open his eyes. And he said that much of the dizziness was gone. He gestured for me to stop Paida and said "thank you". The attendants were relieved to see his improvement. They said, "The ambulance is waiting at the next station." The patient hesitated, "I may not need it any more. I want to go to Beijing." However, the attendants still urged him to get off at the next station to receive first aid.
I went back to my seat in Compartment No. 4 just next door. After a while, the train arrived at the station. Still, the attendants arranged for the patient to get off.
Paida works really fast, and I'm glad that I had the courage to offer him help. And, I feel it a pity that most people don't know that the simple Paida can help prevent and self heal diseases; or perhaps, even if they know Paida, they don't take this simple folk therapy seriously. Well, in that case, the only option is to go to hospital.
 
Dear Natural Life
October 10, 2014
 
Original Chinese testimonial: 火车上的急救
Download File: Using PaidaLajin for Urgent Symptoms