R K Nature Cure Home was founded in 1978, to propagate the benefits of healing and curing through the power of nature and nature-driven therapies.
With growing global recognition of the power of nature cure, the home has been recently renovated and reconstructed to accommodate newer techniques and therapies in the science of nature cure.
Thousands of people from all over the world have embraced the Naturopathy way of life, since the inception of R K Nature Cure Home.
India Paida Lajin workshop:
According to Yellow Emperor's Canon of Internal Medicine / Huang Di Nei Jing  (is the earliest and most important written work of Classical Chinese Medicine), diseases are caused by blockage of meridians; clearing the meridians can therefore heal diseases.
Participants will learn and take part in jogging, meditation, fasting, waist swirling, knowledge on the self healing therapies, Paida Lajin theory, practice and sharing of experience.
Participants will learn Paida and Lajin DIY therapies as a way to maintain GOOD HEALTH – simple and yet powerful methods to SELF heal by activating your own immune system and DIY without relying on medicine, just natural self healing.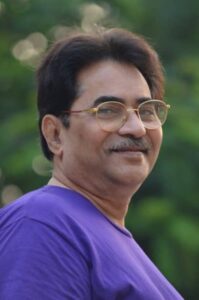 Date: March 8-11, 2017
Organizer: Parag Samel
Venue:
R K Nature Cure Home,
No.12, Krishna Layout, Ganapathy,
Behind Roots Group of Companies,
Coimbatore 641 006
Phone : 0422  4330337
Last Date of Registration: March 4, 2017
Fees: Rs. 66,000 per pax
Accommodation can be booked, depending on the type and availability.
Accommodation Type and Tariff:
6 Sharing (Non A/c) Rs.600/Day
3 Sharing (Non A/c) Rs.750/Day
3 Sharing (A/c) Rs.900/Day
2 Sharing (Non A/c) Rs.900/Day
2 Sharing (A/c) Rs.1250/Day
For more details, please visit our website www.rknature.com
Contact:
Coimbatore: Selvakumar.S 09600902727 sk@roots.co.in
Mumbai: Parag  Samel 09004028818 parag.samel1950@gmail.com